Services Offered By Your Long Beach Chiropractor
Our chiropractor Dr. Michael A. Wooten and the professional, caring team at Alamitos Bay Chiropractic & Wellness Center are here to serve patients in the Naples, Naples Island, Los Alamitos, Belmont Shore, Seal Beach, College Estates, and Rossmoor areas. Our Long Beach chiropractor services are meant to help the body heal, and achieve and maintain wellness. From chiropractic care to pain relief to massage therapy to wellness care, Dr. Michael Wooten and his staff have the experience and knowledge to assist you.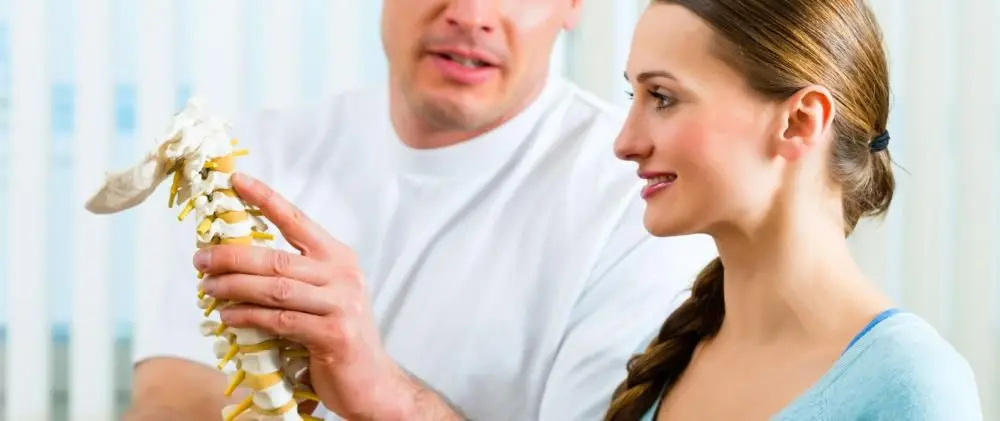 Chiropractic Care From Our Long Beach Chiropractor
Our chiropractic care treatments include:
Spinal Decompression/Traction – These services can relieve back pain and sciatica caused by herniated or deteriorated discs.

Spinal and Postural Screenings – Postural and spinal screenings on large groups or individuals can help determine the source of pain and identify and prevent potential problems in the future.

Physiotherapy – In some circumstances, physical motion can offer relief from a variety of diseases. Depending on the individual and areas affected, massage, heat and/or electricity may be applied.

Neck and Cervical Spine Adjustments – Few medical treatments have a cleaner record of safety than chiropractic adjustments to the neck and spine. Many patients feel immediate relief which grows with every visit to our Long Beach chiropractor.

Kinesiology Taping; Myofascial Taping – As a certified Kinesiology Taping Specialist, Dr. Wooten uses a stretch, cotton tape with adhesive to help with sports and other inflammatory injuries. This tape allows protection and healing without overly restricting movement.

Neurological Exams - These can help determine damages to the central nervous system which can lead to a variety of maladies from bladder control problems to walking and balance issues.

Range of Motion Testing – Your ability to move provides great insight into your health. Neglecting signs of motion issues can lead to more serious problems later in life.

Pediatric Adjustments – Our gentle, pediatric adjustments can start as young as infancy. They are also valuable for school-age children who may be experiencing back pain from heavy backpacks or poor posture.

Activator Method Chiropractic Technique – This service provides a mechanical force manual assisted treatment that is more precise and more comfortable than some other chiropractic treatments.

Active Release Technique – ART manipulates soft tissue to provide relief from problems cause by muscles, tendons, ligaments, fascia and nerves.

Rapid Release Therapy – This involves using a hand-held device to prevent scarring of tissue beneath the skin.

Electroacupuncture – This ancient practice releases energy through the body and organs and is helpful in providing relief for muscle spasms and headaches.

Instrument Assisted Soft Tissue Mobilization (IASTM) – Dr. Wooten is also certified in IASTM, a method that combines tools and massage to physically break up tissues.
Massage Therapy
Our massage therapy services include:
Active Release

Trigger Point Therapy

Myofascial Release

Neuromuscular Re-education

Rolfing

Post-Contraction Stretching

Post-Inhibition Relaxation

Reflexology

Deep Tissue

Shiatsu

Polarity Balancing

Pregnancy
Health and Wellness Services
Our Health and Wellness Services include:
Lifestyle Guidelines - How you live your life greatly affects your wellness. We offer counseling services to improve that lifestyle including yoga or meditation suggestions.

Nutritional Coaching - Nutritional supplements and healthy food options may enhance your quality of life. Our nutritional coaching can help motivate you to a healthier diet.

Exercise Therapy - Proper movement can help the body restore itself and improve wellness. Let us help design an exercise therapy program for you.

School and Sports Physicals - School and sports physicals can help reduce the risk of a sports injury in the school year. Our exams include muscle strength and motion screenings.
Contact us Today!
Whether you seek relief from the whiplash of a personal injury due to an auto accident or simply want the rejuvenating effects of massage therapy, we are here to help. Call us for an appointment today to learn more!