Electric Stimulation from Our Long Beach Chiropractor
While electric stimulation might sound unpleasant – even dangerous – the opposite is true. Our muscles and other bodily tissues depend on electrical stimulation to remain healthy, to move and to perform the variety of everyday tasks we rely on. If your muscles are injured or atrophying following an accident, illness or other condition, you may benefit greatly from electrical stimulation.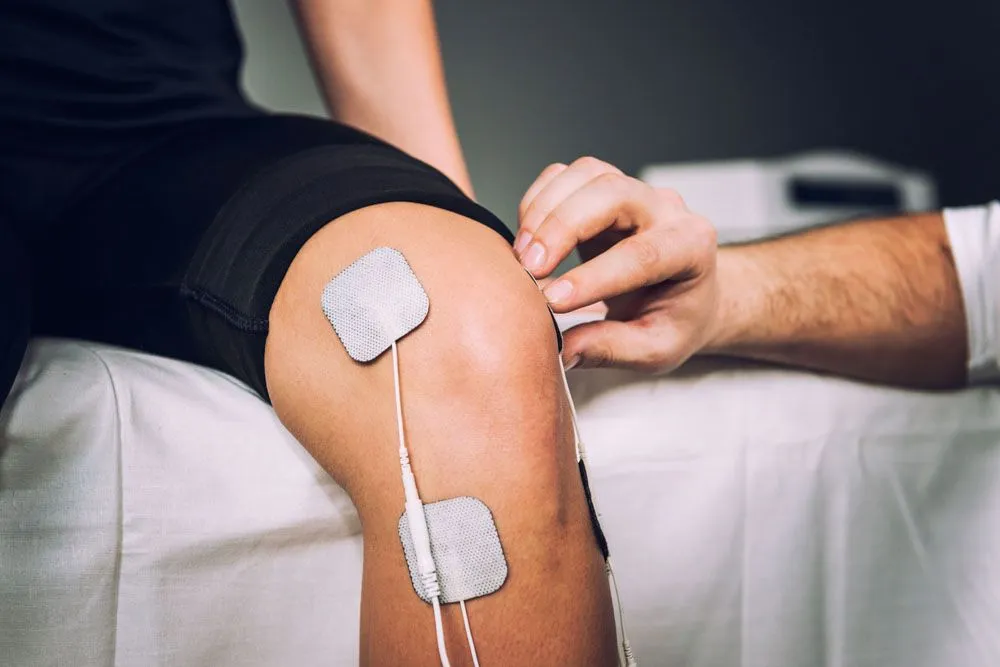 Electric Stimulation
Electric stimulation, also called e-stim by some practitioners, is a natural, noninvasive and painless method of increasing the functionality and range of motion in your body's muscles. Your chiropractor can apply electric stimulation safely and effectively to help heal a variety of ailments and increase the outcomes of healing from accidents, surgeries and more.
Electrical stimulation is a simple procedure whereby we attach electrodes to your skin and run a mild current through them to work on your muscles. It may help your muscles contract, help reduce spasms or help your body utilize medication more effectively – if medication truly is needed.
If you have muscle pain, whether unexplained or from a specific cause, or are having trouble healing from a wound or other injury, we invite you to get in touch with our chiropractor today.
Counteracting Atrophy through Electric Stimulation
Muscle pain is a common side effect of a number of conditions. The pain may be acute, following an accident or injury, or it may stem from a chronic pain condition such as fibromyalgia – which causes ongoing pain at tender points in the body. Electric stimulation soothes muscle pain by reducing inflammation, improving circulation and healing wounds.
Electric stimulation also helps with muscle atrophy, which is when muscles decrease in mass and lose their strength and effectiveness. Because muscles are naturally stimulated by electric charges from within the body, external charges can mimic these effects and help muscles build strength back up, fighting atrophy.
Is E-Stim Right for You Following You?
If you've recently had an accident that has caused muscle atrophy or pain, electric stimulation might be right for you. It depends on a number of factors, such as what your specific condition is, what methods have been tried already, and which other treatments might be available to you.
The best way to determine whether e-stim will be effective in your case is to get in touch with our chiropractor and talk about your options.
Make an Appointment for Electric Stimulation in Long Beach
If you would like to learn more about how electrical stimulation can help you heal and experience less pain, please give Dr. Michael A. Wooten a call 562-434-5656 today.. Our friendly team will get you in as soon as possible, assess your condition and help you make a long-term plan for healing and fighting pain. We believe you deserve to live a healthy, pain-free life, and we will do everything we can to help you get there.
SOURCES
http://advanceaquaticpt.com/electric-stimulation/