Our Clinic Offers Canine Chiropractic Adjustments
You may already understand the benefits of chiropractic care if you've experienced them in your own life, or if your friends and neighbors have told you about their own positive results. At the same time, you may be looking at your beloved dog's struggles with joint pain and other agonizing conditions, wishing that he could enjoy the same drug-free, surgery-free benefits. In fact, chiropractic therapy can work just as well for dogs as for it can for humans -- which is why we're happy to offer canine chiropractic adjustments from Dr. Michael A. Wooten and the Alamitos Bay Chiropractic & Wellness Center!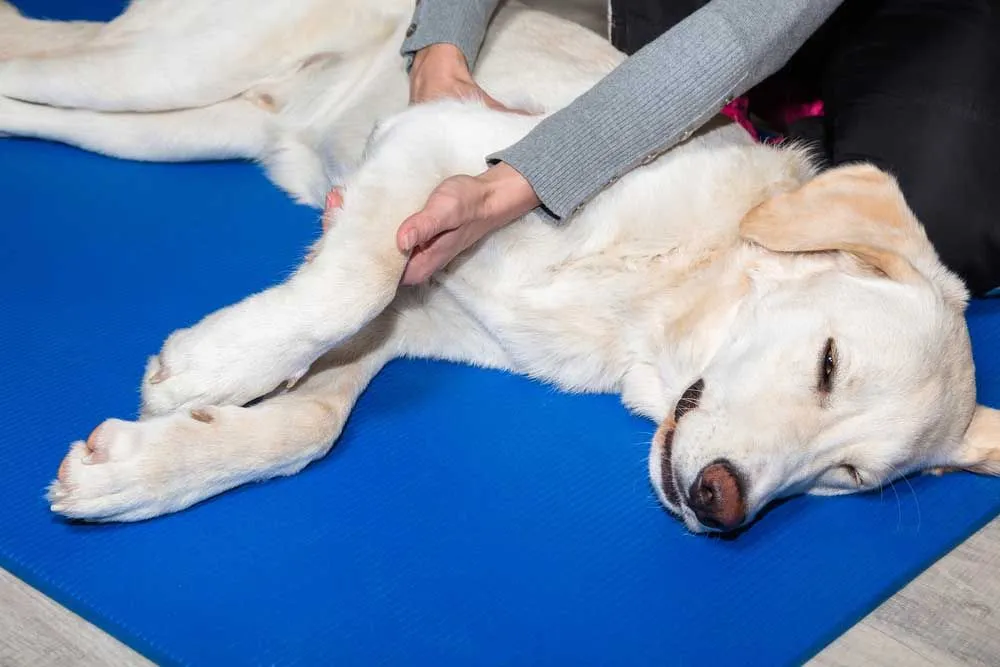 When It Comes to Pain, Dogs Are People Too
Your dog obviously has a non-human anatomy, but the components that make up his body are amazingly similar to your own. While the spinal column and extremity joints are shaped to support weight differently, the same combination of cartilage, bone, muscles, soft tissues and nerves allows for physical support, movement and sensation. This means that dogs, like humans, can suffer from subluxation in the joints, leading to pain and stiffness. Your dog may have developed his joint alignment and mobility issues slowly due to chronic degenerative ailments; in conditions such as hip dysplasia, he may even have been genetically predisposed to them. An acute injury, such as an accident that damages or dislodges joints, can also cause severe pain and lameness. Your dog's musculoskeletal problem may also be pinching nerves, which may reduce mobility further and refer pain throughout the body
Many of these problems can be dealt with, not through major surgery or palliative painkillers, but through conservative care that actually improves the underlying mechanical problems (instead of just dulling the symptoms). This is the objective of canine chiropractic adjustment, a treatment method that has been enjoying a rise in popularity since 1989, when the American Veterinary Chiropractic Association came into being. Our chiropractor understands the special features of canine anatomy that dictate how each joint should move, and the conditions that may interfere with that normal, pain-free motion.
What to Expect From Canine Chiropractic Therapy
When you bring your dog to our clinic, our chiropractor will first examine the dog's gait, stance, freedom of motion, and any signs of discomfort, while also discussing his medical history with you. By feeling various parts of your pet's body, Dr. Wooten can locate areas of even slight subluxation that might be affecting comfort and function. Gentle adjustments can then realign joint components. This procedure shouldn't distress your dog; in fact, he may actually look forward to his canine chiropractic therapy sessions and the relief they bring.
Learn About Dog Adjustments From Our Long Beach Chiropractor
If you think chiropractic care could be the pain relief solution you've been seeking for your dog, do a great thing for your best friend. Call 562-434-5656 for an appointment with our Long Beach chiropractor!