Physiotherapy at Alamitos Bay Chiropractic & Wellness Center in Long Beach
Here at Alamitos Bay Chiropractic & Wellness Center, we help you overcome health challenges through safe, effective conservative care. That's why our chiropractor in Long Beach, Dr. Wooten, offers a wide range of physiotherapy techniques and technologies as a natural complement to chiropractic care. Whether you're struggling with a nagging chronic pain or you need to recover from an acute accident injury, recent surgery or athletic event, we have the means to help you heal.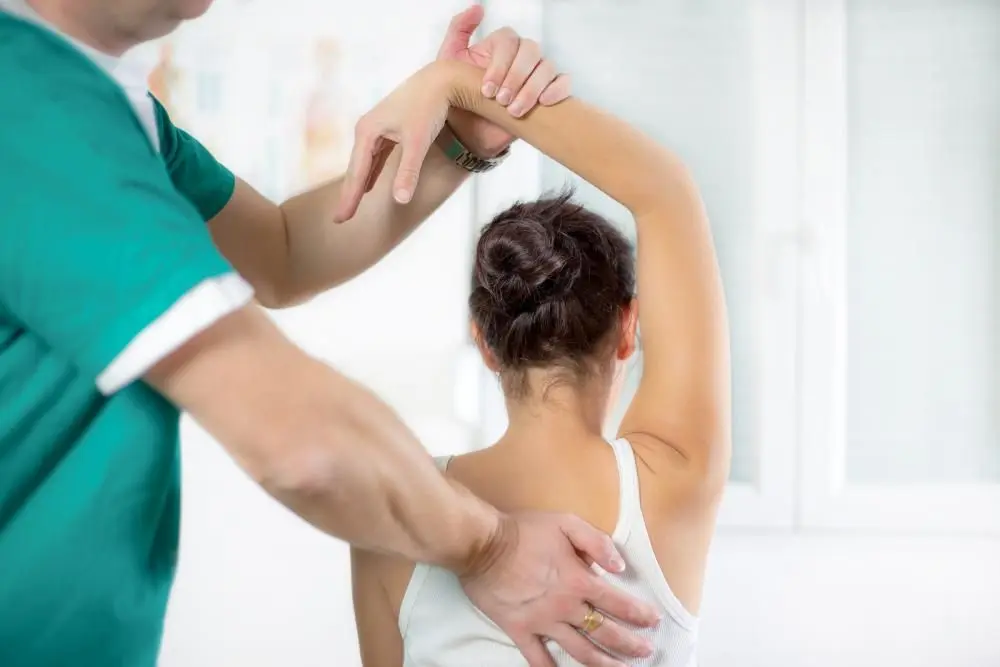 Techniques for Drug-Free Pain Relief, Pain Management and Physical Rehabilitation in Long Beach
Physiotherapy is the use of specialized techniques to aid in physical rehabilitation, pain relief (for acute problems) pain management (for chronic conditions), injury recovery, mobility enhancement, and optimize sports performance. Our physiotherapy services include:
IASTM - Instrument assisted soft tissue mobilization, or IASTM, makes use of hand-held instruments to break up accumulations of soft tissue that may be causing pain and limiting motion in muscles and connective tissues. An inflammatory reaction then prompts healing and helps the body absorb the released scar tissue.

Kinesiotaping - Kinesiotaping, also known as myofascial taping, is a technique of applying a special kind of tape in specific patterns on the body. This taping technique helps to stabilize weak or injured tissues, providing pain relief and protection against further tissue damage.

Active Release Technique - Active Release Technique (ART) is a hands-on method for releasing tissues trapped by scar tissue. Our chiropractor in Long Beach palpates, identifies and breaks up the scar tissue as you move the affected body part.

Rapid Release - Rapid Release is a remarkable high-tech method for breaking up painful scar tissue. This method involves the use of a device that generates high-frequency vibrations that resonate through the scar tissue to loosen its grip on your muscles, tendons and ligaments.

Electroacupuncture - Electroacupuncture is a modern spin on an ancient healing technique. The use of electrodes alongside (or sometimes even instead of) traditional acupuncture needles enhances the beneficial effects, including relief from headache pain management and muscle spasm relief.

Ultrasound - Therapeutic ultrasound has a healing and relaxing technique on tight and/or damaged muscles. High-frequency sound waves boost blood flow to the tissues, warming and relaxing them while providing natural pain relief and reduction of inflammation.

Electric Stimulation - Electric stimulation can help build or maintain muscle strength and function in the wake of an injury or neurological event such as stroke. Tiny electrical impulses to the muscles cause them to contract, an exercise that prevents or treats atrophy. Various forms of electric stimulation can also relieve muscle spasms, boost circulation and reduce swelling.
Our Physiotherapy Services in Long Beach Can Help You!
Our chiropractor in Long Beach frequently prescribes several physiotherapy techniques alongside spinal adjustments, massage therapy and health and wellness counseling to create personalized pain relief, pain management and physical rehabilitation programs. Call Alamitos Bay Chiropractic & Wellness Center at 562-418-5106 for an appointment so we can put these techniques to work for you!
Offering physiotherapy services to patients in the Naples, Naples Island, Los Alamitos, Belmont Shore, Seal Beach, College Estates, and Rossmoor areas.